Brewery Website links in Wisconsin and surrounding area.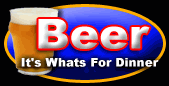 Angelic Brewing - Madison, WI
Brewery Creek - Mineral Point, WI
Capital Brewery - Middleton, WI
City Brewery - La Crosse, WI
Delafield Brewhaus - Delafield WI
Founders Brewing Company - Grand Rapids, MI
Goose Island Beer Company - Chicago, IL
Gray's Brewing Co. - Janesville, WI
Great Dane Pub & Brewing Co. - Madison WI
Hinterland Brewery - Green Bay, WI
James Page Brewery - Minneapolis, Minnesota
Joseph Huber Brewing Co. Monroe, WI
Kalamazoo Brewing Company - Kalamazoo, MI
Lakefront Brewery - Milwaukee, WI
Miller Brewing Company - Milwaukee, WI
New Glarus Brewing Company - New Glarus, WI
Sprecher brewing Co. - Glendale, WI
Stevens Point Brewery - Stevens Point, WI
Titletown Brewing Co. - Green Bay, WI
Two Brothers Brewing Company - Warrenville, Illinois
Tyranena Brewing - Lake Mills, WI
Viking Brewing Company - Dallas, WI
To add links or report any broken links webmaster@factoryfat
Famous (or not so famous) quotes:
" Your not drunk if you can lie on the floor without holding on"- Dean Martin.
" The problem with the world is that everyone is a few drinks behind"- Humphrey Bogart.
" You can't be a real country unless you have a beer and an airline.... it helps if you have some kind of football team, or some nuclear weapons, but at the very least you need beer" - Frank Zappa
"When I read about the evils of drinking, I gave up reading." -Henny Youngman